Dry Anise
Gotas del Marqués (Drops from the Marquis)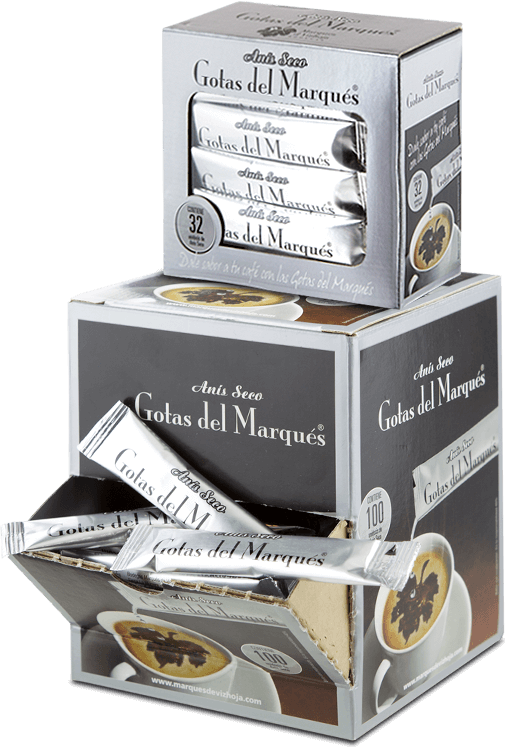 * Photo cases 32 and 100 single-dose liquor
Description
Anise in single doses
Allergens
Does not contain allergens
Tasting Notes
Characteristics
The dry anise from Gotas del Marqués is a drink that receives its name from the plant from which it is produced. The Pimpinella Anisum, anise in Spanish, is the basis from which it is prepared. Others such as Badian, fennel, and even fruits and seeds with Anethole can also be used. Asia Minor is the point of origin of the anise plant. By 2000 BC it was already being cultivated by the Egyptians. Nowadays, it continues to be cultivated and is difficult to find in the wild.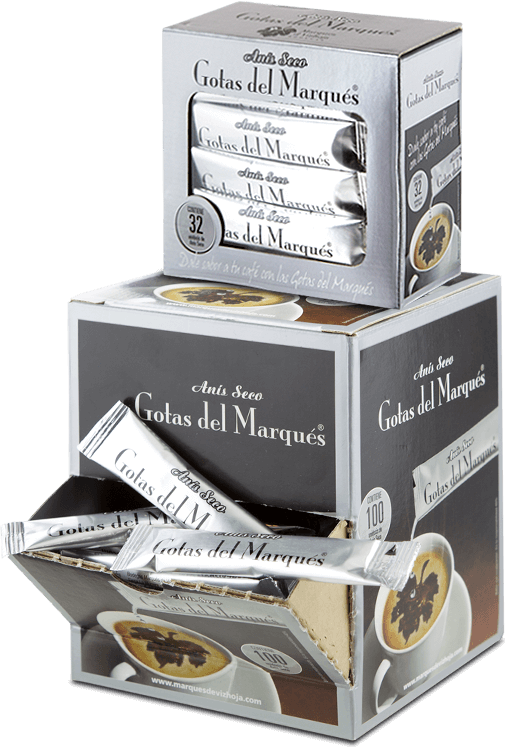 In EU laws, up to five denominations are distinguished for the sale of spirit drinks with a high proof, based on Anethole.
Tasting
Gotas del Marqués' dry anise is completely crystalline. It offers a clean and tantalising scent and a flavour of distillated, frank and intense anise.