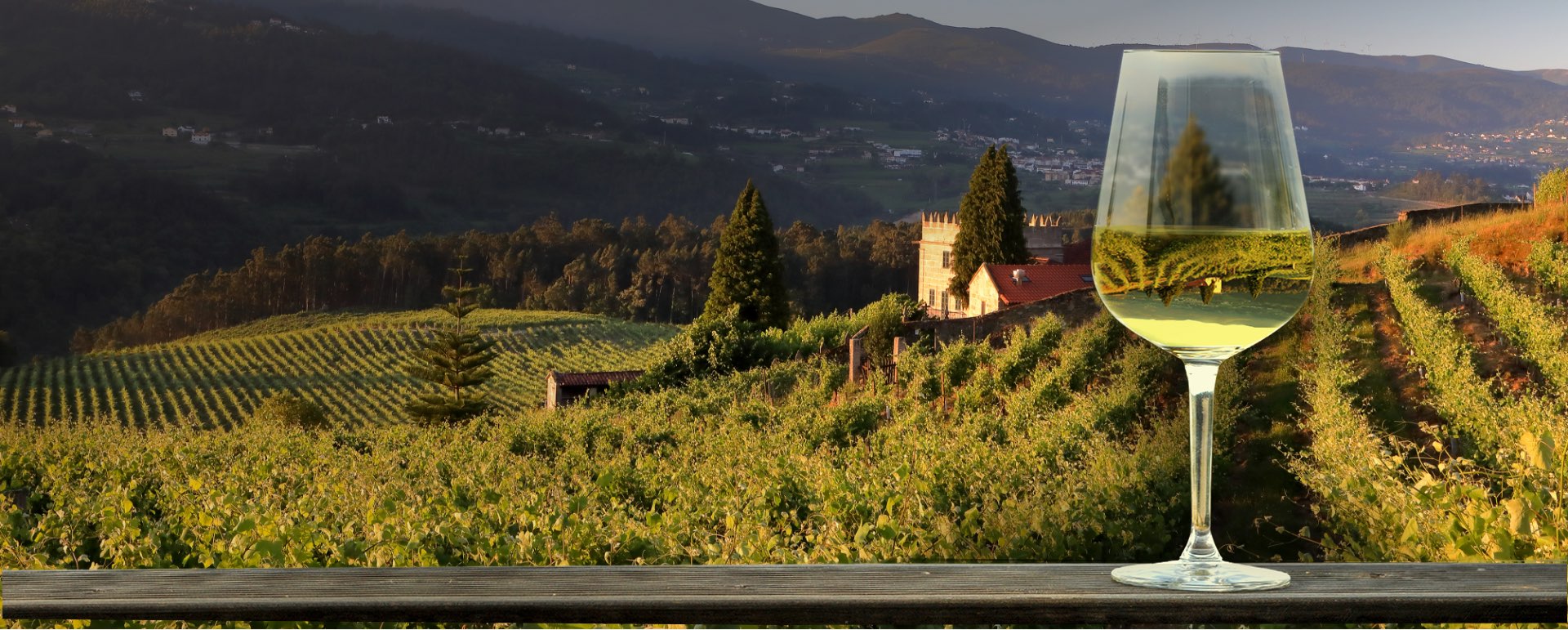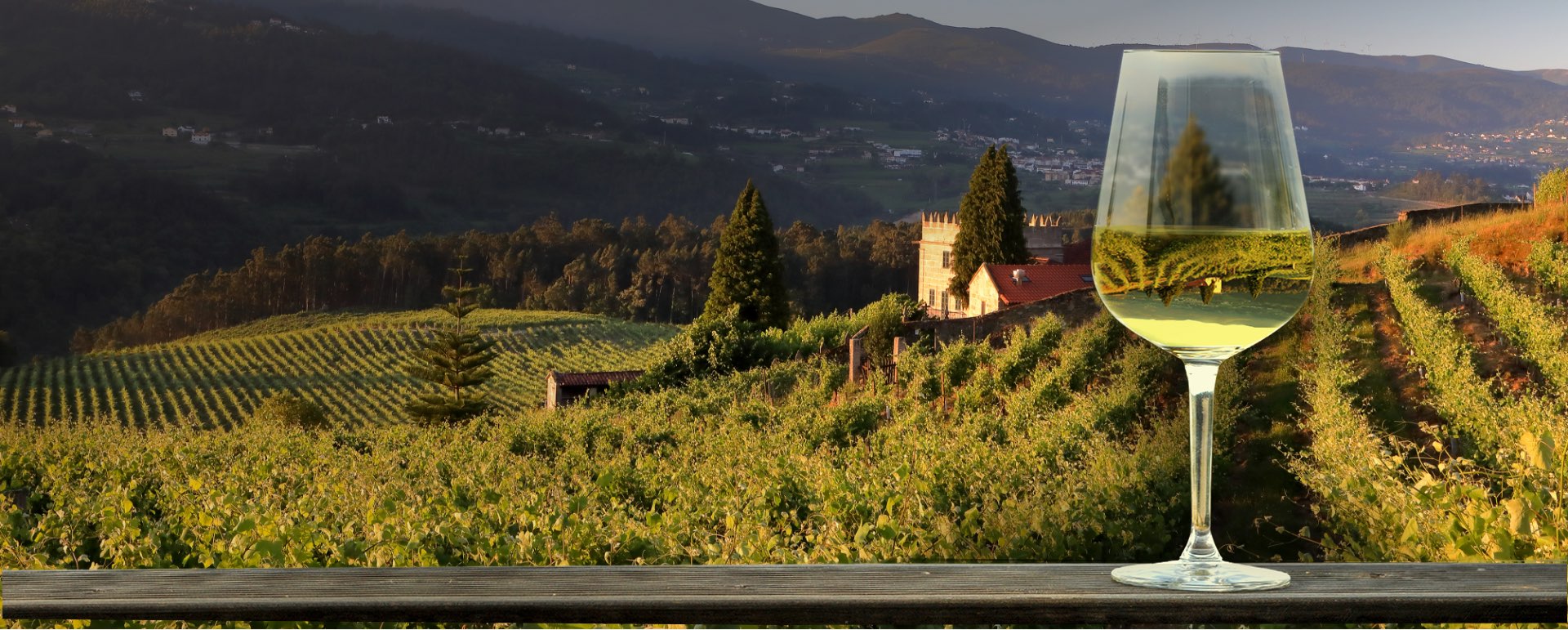 Bodegas MDV Slide 1
BODEGAS MARQUÉS DE VIZHOJA
A commitment to the wine of the earth

Bodegas MDV Slide 1
BODEGAS MARQUÉS DE VIZHOJA
A commitment to the wine of the earth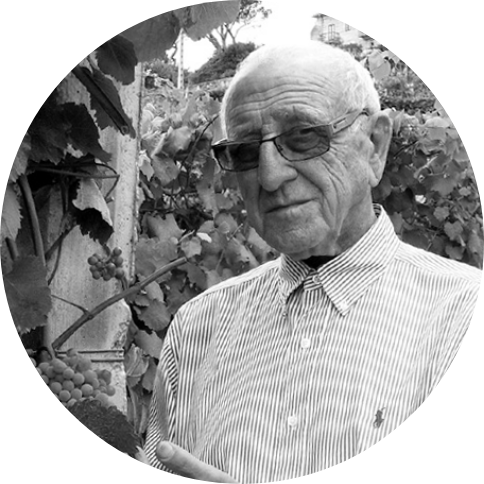 Our president, Mr. Mariano Peláez has passed down a philosophy that centres itself on dedication and tradition. Respect for traditional work and the combining of current means of achieving a proper fusion of art and wine study.
As the phrase goes, "wine is made in the vineyard, not at the winery".
Our philosophy
Tradition and innovation
We, his sons, Jorge and Javier Peláez, are at present carrying on the challenge of managing the Bodegas Marqués de Vizhoja.
Over his years working at his craft, he passed down knowledge that he had acquired from his experience and indisputable keenness to achieve the highest quality. To that end, he put his energy towards a balance between innovation and the secular tradition of wine development in Galicia. These teachings are what we intend to keep alive at our winery, and to pass on to the next generation.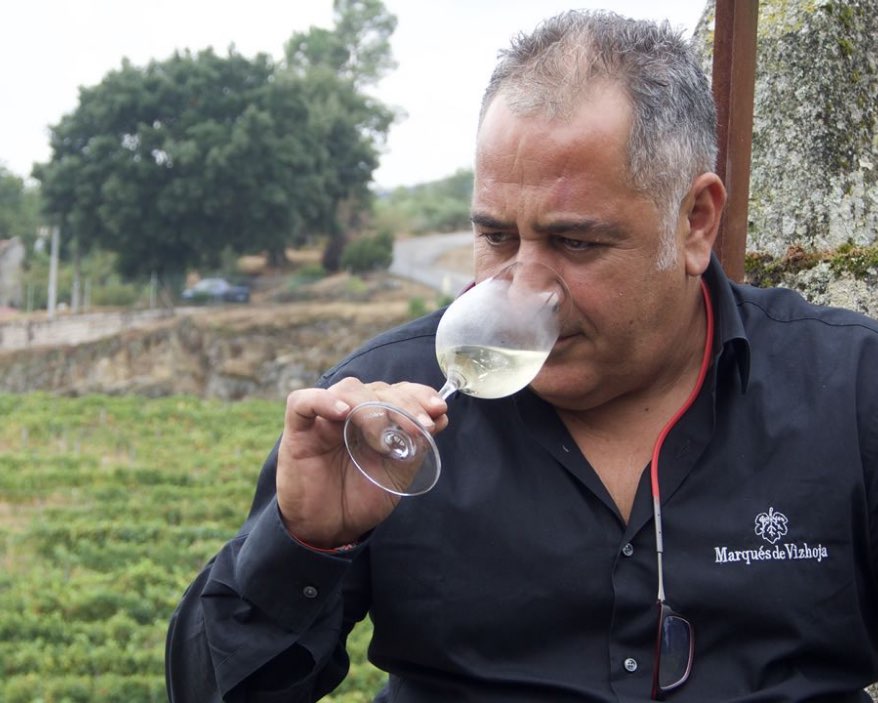 Our history begins at the Finca La Moreira
This is really an old tobacco drying room that was converted into a winery. New deposits of stainless steel with temperature control are an indisputable sign of the modernisation of the space. That is how we are able to develop wine by following a few up-to-date processes. El Pazo La Moreira is where we continue our journey. It is a place that has been turned into the seat of the imaginary "Marquesado de Vizhoja". This building symbolises the old Galician nobility and the traditional means of cultivating and exploiting the land.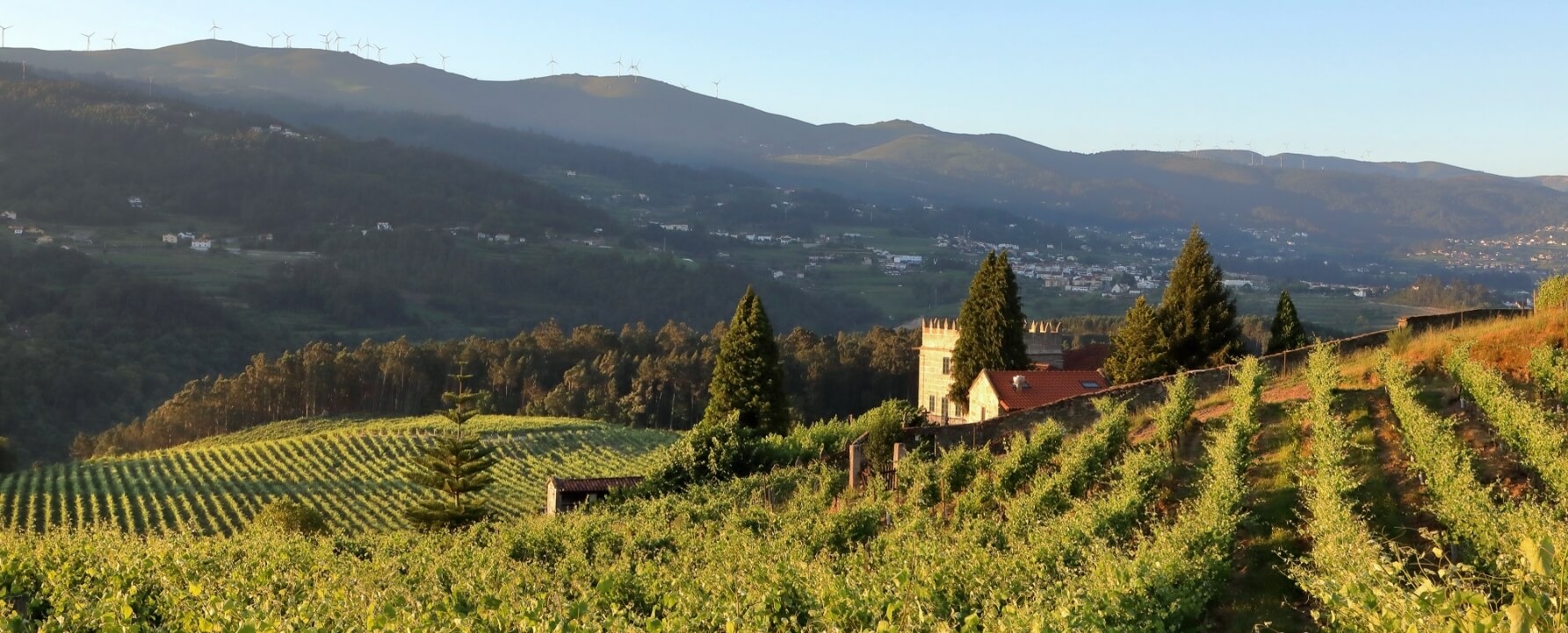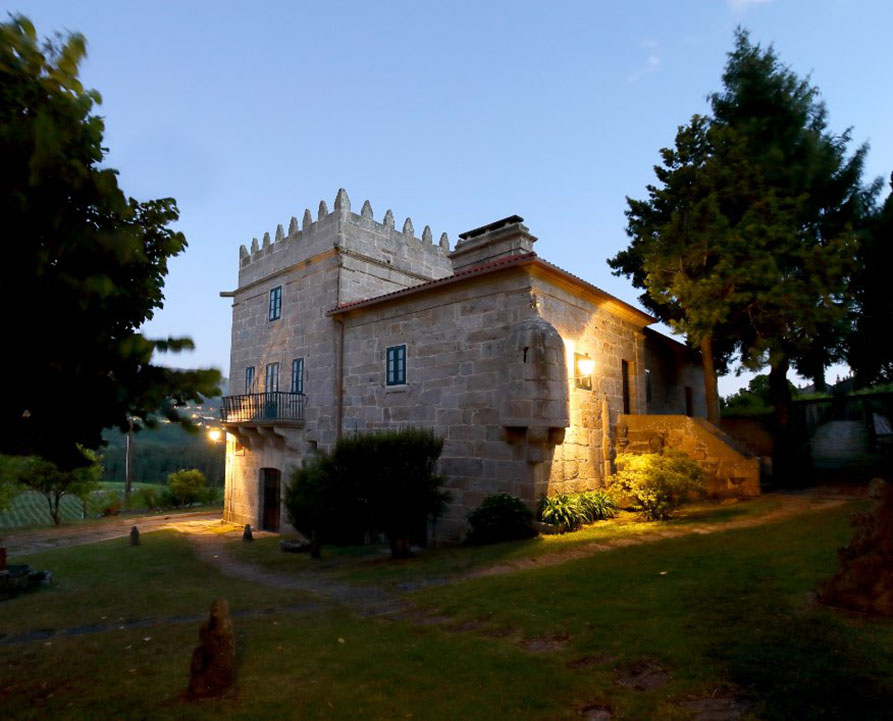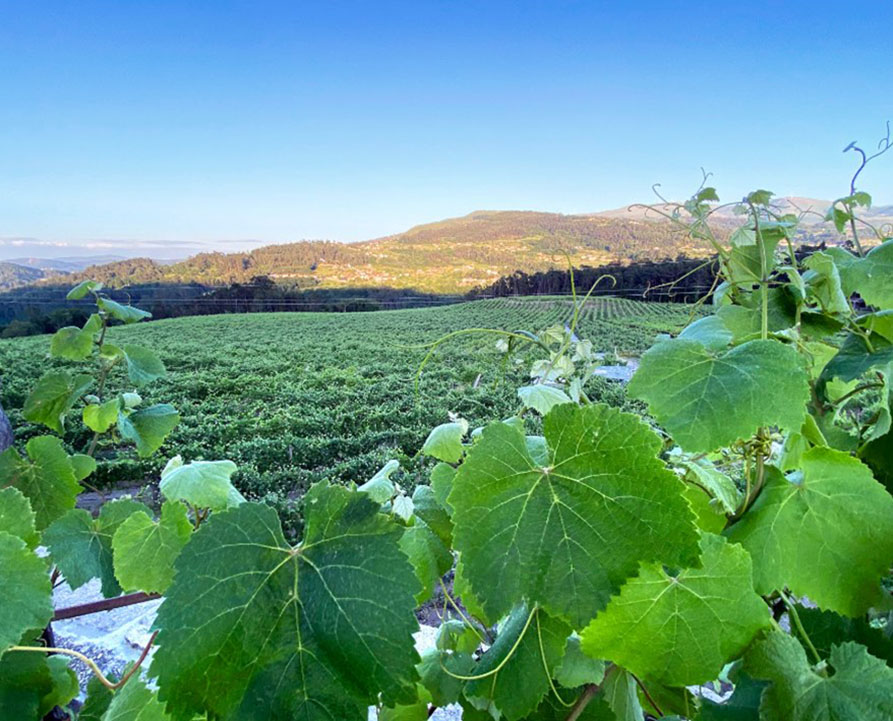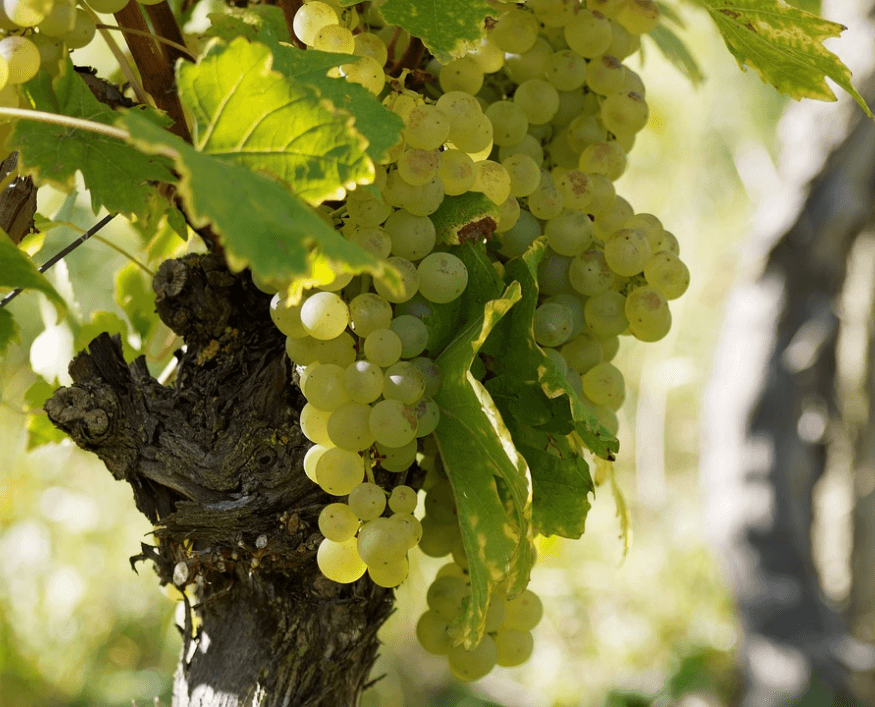 The grapes
The grapes from Bodegas Marqués de Vizhoja have an optimal acid balance. This allows some productions of exceptional quality using Albariño, Loureira, and Treixadura. The secret can be found in the terrain where the Finca La Moreira is situated. The County of Tea has earth of very high quality. The Miño River guarantees a favourable climate for such cultivation. The mountains also play a key role. The inclination of the hillside protects the vineyards from frosts, winds and extreme temperatures. It also facilitates natural drainage towards the Miño River. All of that makes for a privileged terroir, which can be noted in our grapes.
"Our genes are conditioned to have must in our veins. That's why we love and enjoy what we do so much".
Jorge Peláez. President and Owner of Bodegas Marqués de Vizhoja.