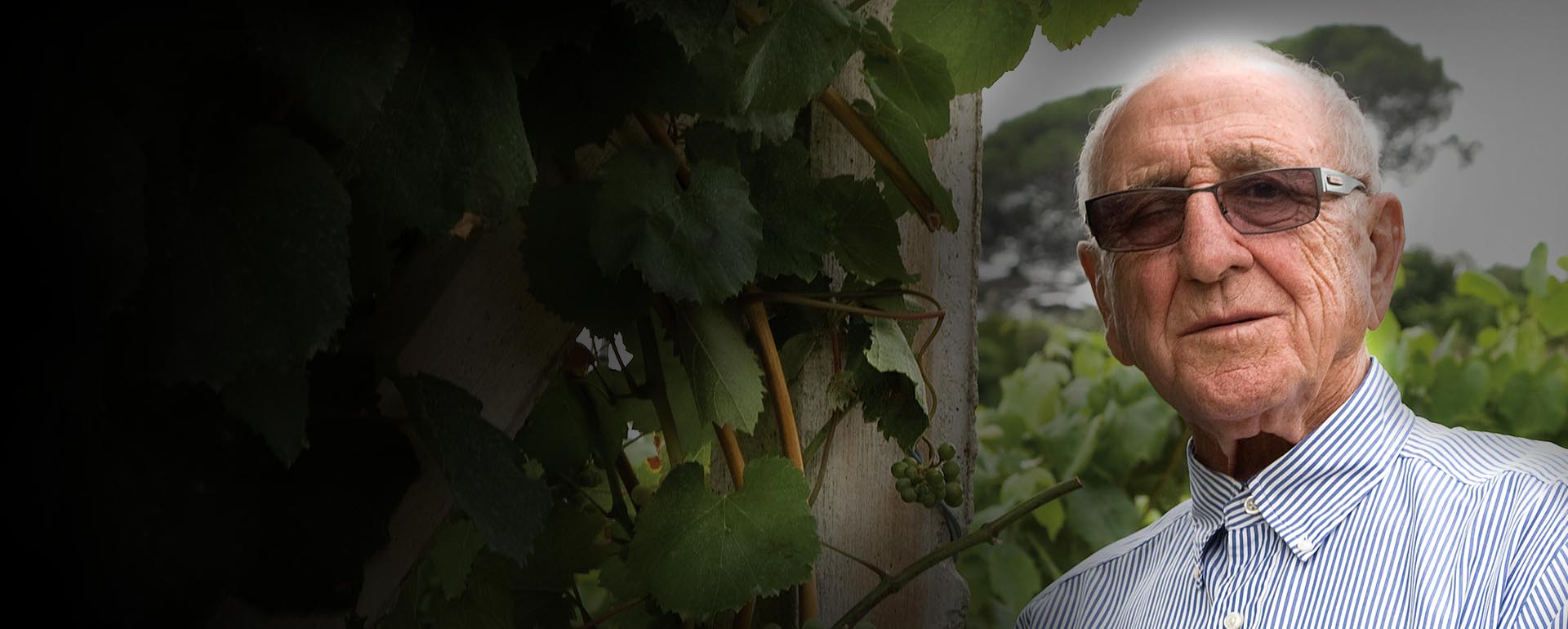 Mariano Peláez Lomana
Father of Bodegas Marqués de Vizhoja – our father
Wine is made in the vineyard, not at the winery
Mariano Peláez
Our father, a visionary in the world of wine
I was born at Bouzas (Vigo), on the day dedicated to the Virgin of Carmel, patron saint of sailors, the 16th of July, 1935. My parents had left their native Palencia to search for a better life. My father, Mariano Peláez Muñoz was or Palentine origin and the owner of some vineyards. My mother, Ángeles Lomana Redondo, was from Burgos and a confectioner. In my home city, a family had founded and opened a wine tavern and corner shop.
At just 10 years of age, I was accompanying my father to purchase wine that he would later sell and despatch at his place of work. My mother saw to it that I went with him. Two years later, I was enrolled at business school. By 16, I had decided that I wanted to begin working.
I still remember the conversation that I had with my father. I approached him with the proposal that the work at the tavern and corner shop be combined with my studies.
His reaction was swift. "You want to work with me?", he asked. At that point, he took off his khaki smock and, whilst putting it away and resting a pencil on his ear, he asked again, "do you know how to multiply?…".
I responded with a resounding "yes", and I began to recite the multiplication table for the number four.
My father cut me off and said: "That doesn't count, son. It's not enough to multiply numbers; you have to now how to multiply a business as well.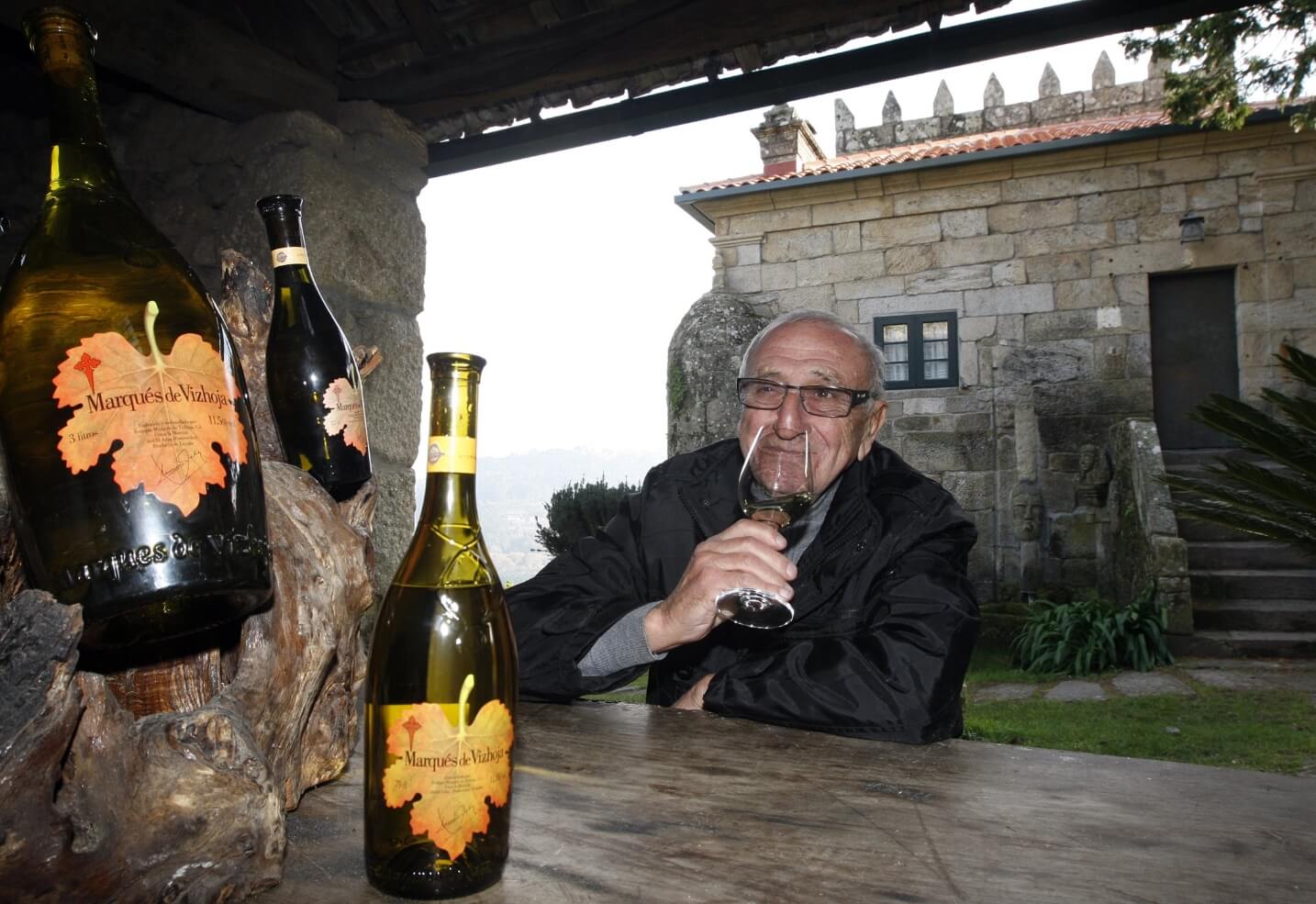 Those were my beginnings in the family business. Little by little, I began to specialise in the supply of delicatessen products. All of this occurred in the '60s when Bouzas was becoming the residential home of Vigo's new shipowners. That is when I thought to open more shops of this type in the city's main neighbourhoods, but the grapes and wine had already been drawn there.
The year 1968 was one of the most important in my professional career. I founded Bodegas Marqués de Vizhoja, and the first award was given to the job, the Hoja de Parra Prize, and my first wine saw the light of day, Marqués de Vizhoja, the wine of that Hoja de Parra. It was a true reflection of authentic flavour, a wine that tasted of grape, of quality and of the entrepreneurial spirit.
Only five years later, in 1976, I bought the Finca La Moreira. At the chapel, I found an image of the Virgin of Carmel. Then I knew that my luck and my future lay there, on that estate of over 120,000 metres squared extended over a plantation of over 10,000 metres.
At that moment, I began to work on the vineyard, which would yield its rewards years later. We started adapting the vineyards of Arbo. We created professional vineyards with automated plantation. We grafted the strains and were pioneers in the use of the "v".
At the same time, I worked on the creation of the Regulatory Council of the Denomination of Origin Rías Baixas. The B.O.E. laid its foundation in 1988. That year, the first vintage controlled by the D.O. was released, when there were only 14 wineries.
That same year, our wineries released two Rías Baixas, Torre La Moreira, 100% Albariño, and Señor da Folla Verde, which was 70% Albariño grape, 15% Treixadura, and 15% from Loureira.
The wine from which my career originated, Marqués de Vizhoja, continues to come out with new vintages, as an auteur wine, without D.O.