Cream Liqueur
Gotas del Marqués (Drops from the Marquis)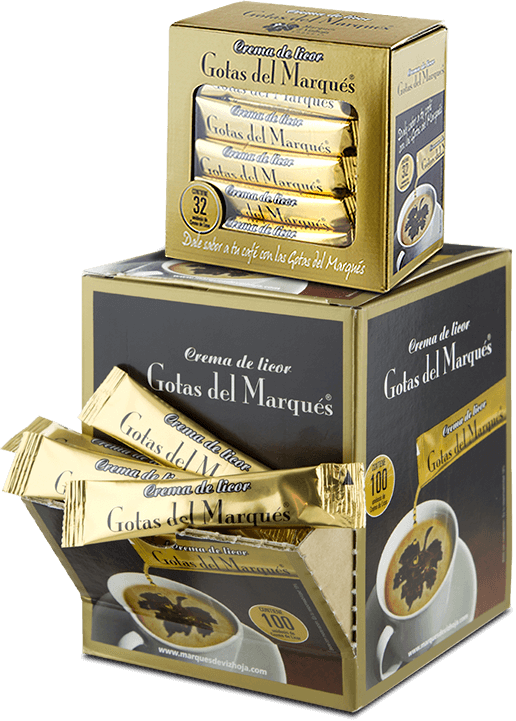 * Photo cases 32 and 100 single-dose liquor
Type of brandy
Cream Liqueur
Description
Cream liqueur in single doses.
Allergens
Contains derivatives of milk
Tasting Notes
Characteristics
The Gotas del Marqués Cream Liqueur is the first intended for individual consumption.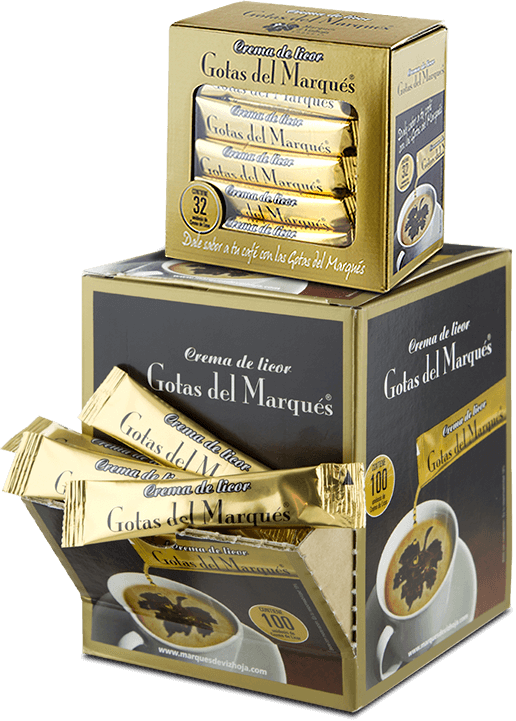 Tasting
The cream liqueur d'Vizhoja manifests a soft but dense texture, and a pure cream colour. Its aroma offers notes of milk and toffee. Its flavour calls to mind vanilla, hazelnut and a hint of toffee. Its nice taste invites one to have another.